CB WordPress SEO Expert
Tailored WordPress website SEO providing businesses with the opportunity for high rankings and excellent ROI
Get a Quote
For search engine optimisation results leading to the plausibility of a high revenue business website, COOLBISON opts for WordPress.
WordPress SEO services are our speciality. More than 85% of our clients use WordPress, and many of them are small businesses.
Mindfully built around a set of core values, search engine optimisation is what we do, and WordPress is where we do it best.  SEO is the only service we offer.
Company values
We work within a set of values and our clients have confidence in what we do.
Do something well
As a specialist in WordPress site SEO, we achieve excellent search engine results—as a single service SEO expert we've earned extensive experience in achieving high rankings.
Attention to detail
WordPress SEO craves technical experience. Often, minor adjustments to plugins settings or improvements in how metadata is deployed can see vast jumps in a Google keyword ranking.
Supportive
Our empathic approach means we understand how much each client relies on their WordPress website and its brand messaging. We adapt our approach to content, headlines, and images.
Integrity
COOLBISON WordPress SEO service is managed with openness and honesty, pursuing collaborative, trusting working relationships with our clients.
Technical SEO WordPress elements
Our processes
Our SEO services begin with a technical SEO audit. This step is a part of our qualifying and onboarding process.
It means we analyse each WordPress site manually, offering potential clients a detailed insight into their site performance including the technical issues we have found, primary keywords, timelines to deliver high rankings and a fixed cost.
To begin this process, our prospective clients need to fill in the Discovery form.
Our clients rank in Google for the keywords that will impact; usually, phrases that meet the products or services the business offers, together with monthly search volume.
Keyword phrases that match up with products, services, or content messaging
Keywords that are being used in search engines each month
Our keyword phrase blog strategy provides more sources of targeted traffic, offering clients additional brand exposure and lead generate opportunity. Get in touch with us to discuss our method.
3.
WordPress SEO speed optimisation
Of all the content management systems, WordPress is perhaps the most user-friendly and adaptable. In part, this is due to a vast suppository of WordPress SEO plugins that allow for improved function and design.
Through years of testing and experience, COOLBISON WordPress SEO experts audit and implement site speed scores and web performance metrics that are now a proven SEO ranking factor.
The fastest website speed improves user experience and makes for better rankings.
Most of the WordPress sites we audit have poor performance scores, usually due to inexperienced designers who have used plugins to achieve function and design improvement.
We are so passionate about site performance, it has become the foundation of our entire SEO strategy.
Fast loading websites support our personalised SEO campaigns. Our test have proven the need for fewer backlinks and SEO techniques to make the top of Google search.
Core Web Vitals
CWV makes up part of site speed and performance. It offers a set of reports showing how web pages perform based on real-world usage data (field data). In addition, Google Search Console offers performance reports by grouped URL's.
Each SEO performance report is broken into three categories:
Largest Contentful Paint (LCP)
How long it takes to load up the largest content element on a page.
First Input Delay (FID)
The timeframe between user interaction, for example, clicks a link to the time it takes the browser to respond.
Cumulative Layout Shift (CLS)
Total, individual layout shift scores for unexpected shifts that might occur during the lifespan of a web page or post.
Somewhat technical if you aren't a web developer. COOLBISON audits each aspect of Core Web Vitals for all WordPress SEO clients. It is a hands-on approach to our digital marketing strategy.
The manual SEO audit created by COOLBISON has some unique features when compared to traditional software-based technical analysis.
We analyse content on the pages to be targeted for SEO in search results. This SEO experience includes fully optimised wording and metadata auditing, such as:
Headlines
Hero content
Duplicate content
NLP Keywording
Telephone and contact form positioning
Imagery
Our findings form a group of recommendations to rank higher. We collaborate with clients prior to implementation. See our SEO services Bristol to enquire.
NLP Keywords
Natural Language Processing (NLP) is a method we adopt to support WordPress SEO site optimisation. NLP concerns itself with the relationship between human language and computing devices. For example, Google uses NLP to determine a page's relevancy against all other pages trying to rank higher for a given keyword (or long-tail keywords).
5.
WordPress Schema Mark up optimisation
Also known as Structured Data, Schema JSON LD coding is data explicitly designed for search engines. It does not appear as reading text on a page but makes a part of page, post, or website source code.
Reviews, star ratings, recipes, film blurbs and images all make up a part of 'Rich Snippets', derived from Schema markup.
Most WordPress SEO plugins include Schema within basic settings. Unfortunately, it is not always accurate or complete and can lead to misrepresented Rich Snippets search results.
We compose manual Scripts in JSON-LD formatting to help our clients achieve better click through to service pages, product listings and blogroll articles.
6.
WordPress site plugins audit
WordPress themes, design and functionality often rely on plugins. Unfortunately, it's commonplace for sites to be overly reliant on often unnecessary, bloated or cumbersome plugins that slow site performance and impede user experience.
Out of date plugins also expose websites to malicious attacks. Some conflict with each other, causing unknown issues for site users.
Our team implement a plugin audit after onboarding our clients and gaining access to the site server and WordPress user admin dashboard.
See our full guide that includes our best SEO plugins for WordPress.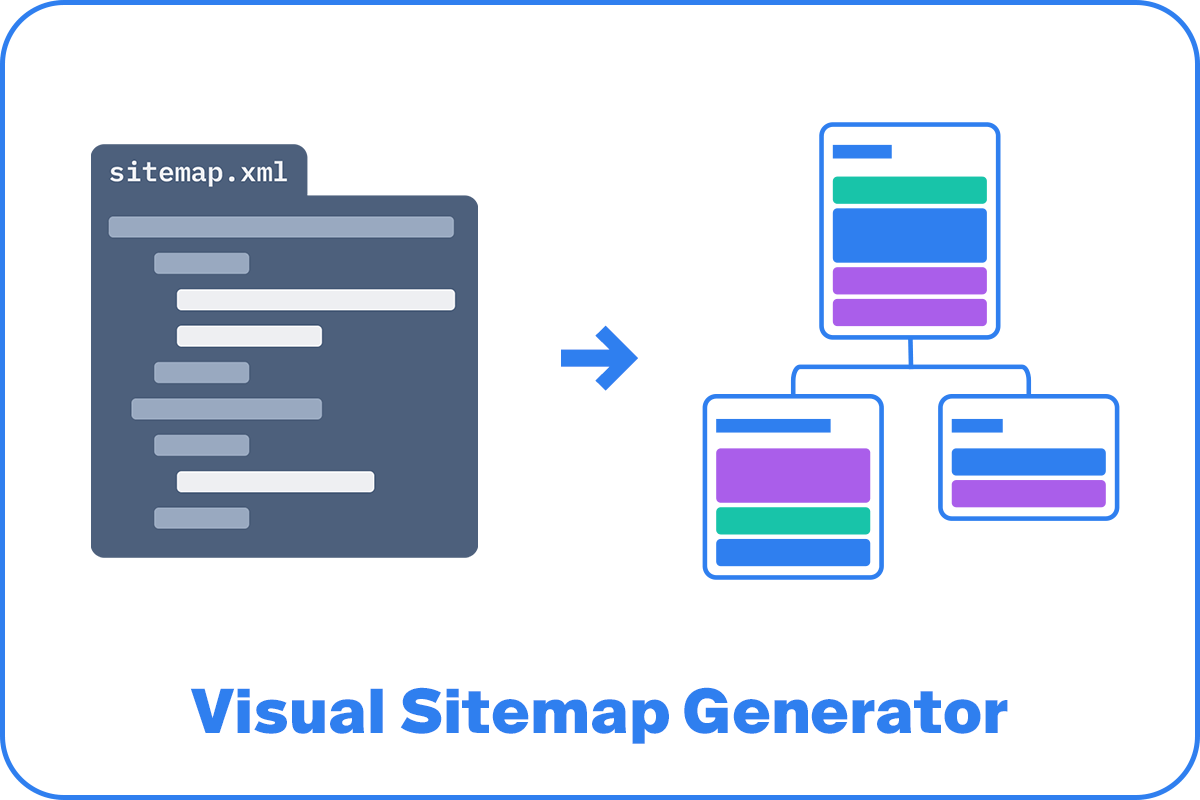 Most WordPress SEO plugins include user (visual) and XML sitemaps.
Optimising an XML sitemap is usually more about stripping away than expanding. Therefore, unless a plugin is SEO optimised via its settings, sitemaps will often include low-value pages, posts or image attachments that are better excluded from search results.
Sitemap audit optimisation is one of the simpler tasks in SEO readiness, yet its importance is paramount to success in search engine results.
8.
Website structure and silos
In certain circumstances, we have introduced silo structures across client websites.
Silos are a type of site architecture that organise content into logical formats. It includes the use of WordPress SEO categories and sub-categories, allowing the organisation of topics and subtopics.
A local SEO services silo structure might include all the services offered within a single silo.
A product-based eCommerce silo can include a set of related products.
Search engines like Google appreciate themed content structures, whether through web folders or inner linking structures.
We have seen tremendous boosts in organic traffic after the introduction of silo structured content. Our small SEO specialist team understand this strategy's value points when implemented within a digital marketing strategy.
9.
Inner linking WP pages and posts
The value of a developed inner linking strategy cannot be underestimated.
Both local SEO and national SEO strategies benefit from a fully managed internal link project.
Internal links (or hyperlinks) are connection points between one page and another, always within the same domain.
The text contained within each link plays a crucial role in our SEO efforts.
Our team comprehensively tracks internal links, so we can measure the density of anchor texts across an entire website. Then, with up-to-date analysis, our proven WordPress strategies help gain more traffic due to better rankings.
A backlink is a link from a website to another website. In a way, links are like votes or citations. Web page A likes the content on Web page B, so it links to it as a reliable source of information, often (but not always), trusted.
WordPress SEO and backlinks:
Impact rankings
Impact domain authority
Impact page authority
Impact user experience
Drive traffic around the web
Poor quality or spammy links can negatively impact search engine optimisation.
Get details on how much does SEO cost in the UK?
Of the 200+ rankings factors published by Google; links dominate in their importance.
Our SEO audits may include backlink analysis where we find toxic links that harm rankings in Google.
If required, a disavow file is composed, including those toxic domains with a removal request in Google Search Console for consideration.
Account access
Our WordPress SEO expert services require administrator access to a server, WordPress site, Google Search Console and Google Analytics.
COOLBISON are experts in WordPress search engine optimisation
If your business is looking to grow its presence in search engines like Google, take advantage of our manual site auditing. It is a complimentary assessment of your WordPress website that includes a list of improvements, suitable keywords, timelines and cost of delivery. 
Fill in our Discovery form and get support from WordPress SEO industry experts.
"The technical audit was excellent, easy to understand, and I really felt like you were carrying it out live, in real time"
George Fleming, Hartsfield Financial Planning